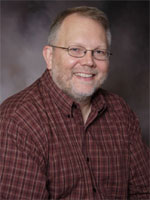 Barry Klaung, MA, LCPC
Executive Director
BKlaung@NHCCFprt.org
Barry Klaung is the Executive Director at New Horizons Counseling Center. He received his Master of Arts in Professional Counseling from the Illinois School of Professional Psychology and his Bachelor of Arts in Philosophy from the University of Minnesota. Barry is a Licensed Clinical Professional Counselor. He was born and raised in Rockford, IL and has lived in Winnebago County most of his life. Barry's areas of special interest are counseling men, Abuse Intervention Services, facilitating group counseling services, and working with couples. Barry is a person centered clinician who utilizes Cognitive Behavioral, Insight Oriented and Psycho-educational counseling skills to help people manage life better and develop more satisfying relationships. Barry's core belief is one of the good stewardship toward himself, others and the world around him. One of the things you will hear from him often is "It's not the end of the world." He enjoys spending time with his family, canoeing, bicycling, collecting books, and listening to the Blues.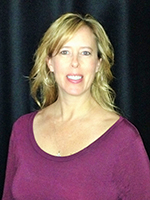 Kelley Munda, MSEd, NCC, LCPC
Therapist
KMunda@NHCCFprt.org
Kelley Munda was raised in Freeport, Illinois, and has been a therapist at New Horizons Counseling Center since 2003. She received her bachelors degree from Northern Illinois University with a major in psychology and a minor in philosophy. Kelley attended graduate school at Southern Illinois University and received a Masters of Science in Education with an emphasis in community counseling. Outside of the work environment she has a variety of interests that include theater, dance, and pretty much anything to do with the outdoors. Kelley is glad to be back in her home town and serving her community.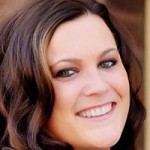 Ashley Abate, MA, LCPC
Clinical Therapist
AAbate@NHCCFprt.org

Ashley Abate is a Licensed Clinical Professional Counselor (LCPC) and was born and raised in Freeport, Illinois. She received her Bachelor of Science degree in Psychology from the University of Iowa. She attended graduate school at Loras College and received a Master of Arts degree in Clinical Psychology, with Counseling Specialization. Ashley completed her internship at New Horizons Counseling Center, and is happy to be back with us! She works with both children and adults covering issues such as depression, anxiety, stress, anger management concerns, and relationship difficulties. When Ashley is not working, she loves spending time with her family and participating in outdoor activities.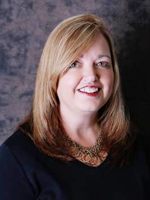 Laurie Ruthe
Executive Assistant
LRuthe@NHCCFprt.org
Laurie Ruthe, a Freeport native, has been the Executive Assistant at New Horizons Counseling Center since August of 2004. When a client phones the agency, it will be her friendly voice, ready to assist. Laurie is thrilled to be able to use her degree in Business Administration and be a number cruncher on a daily basis. Not many people can say that! The best part of her job is seeing how much the clients benefit from working with their therapist. And YES, many times she can tell just by the look on their face when they stop at the front desk! Laurie feels blessed to be part of a team that provides such a dedicated, caring, wonderful service for those in our community. When Laurie is not working, you will find her enjoying the Great Outdoors – gardening, camping and being either on or near the water.  That is her therapy. Traveling is another favorite pastime, especially to warm weather climates with sun, sand and surf!